Disclosure: I got this product as part of an advertorial.

http://www.tomoson.com/?code=TOP17acdb9d53d316ea2cacfb6dbe09c710

" rel="nofollow">
http://www.tomoson.com/images/front/pixel.png
" />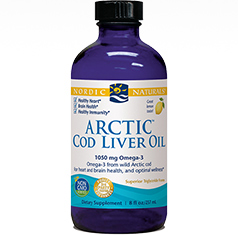 I am a big believer in the
importance
of Omega essential fatty acids in our diets. My whole family takes omega supplements every day at bedtime. There are a whole slew of health benefits and they are essential to the proper functioning of our bodies. Here is just a tiny bit of the information about omegas in our diet.
Essential Fatty Acids are nutritional cornerstones of human health. Two major families of fats are comprised under this designation, omegas 3 and 6. They are deemed 'essential' because we need them for proper health—much like certain vitamins and minerals—but cannot produce them on our own. We must therefore consume these fats through diet or supplementation.

Most people associate omega-3s with cardiovascular health, but their benefits go far beyond the heart. The two main omega-3s eicosapentaenoic acid (EPA) and docosahexaenoic acid (DHA) promote a healthy immune response that is behind the relief of many chronic conditions but that are too often inhibited by poor nutrition.* Extensive research has documented the health benefits of EPA and DHA which include not only a healthy heart, but brain and cognitive function, joint mobility, eye health, pregnancy and lactation, healthy skin and hair, and a normally functioning immune response.*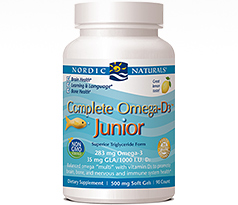 The problem is finding a high quality producer that also ensure that heavy metals and contaminants are not present. As I researched more into safe and high quality fish oil supplement I found
Nordic Naturals
.
Some of the things that impressed me about their supplements are:
Exceptional Freshness (fish oil can go rancid if too old)

No Heavy Metals or contaminants detected through third party laboratories

Award Winning Purity Levels

Great Taste

Multi patented Manufacturing Process to preserve quality and freshness

True Triglyceride form for better absorption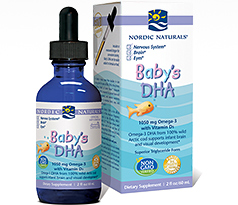 Nordic Naturals
sent me a bottle of their
Baby DHA Drops
and the
Prenatal DHA
to review. The
Baby DHA Drops
comes in a bottle of 2.5 fl oz for $13.55 and the
Prenatal DHA
comes in a 90 count for $24.60 . That is pretty much what you pay for the higher quality fish oils in the store but I will say that they don't have the guarantees that
Nordic Naturals
provides.
The Baby Drops have the following benefits -

The perfect balanced combination—a healthy balance
of omegas 3, 6, and 9



Supports heart and brain health, and healthy skin*



Original research on Complete Omega™ has
shown that it supports
normal function of the brain in
young children*
The Prenatal DHA have the following benefits -
Unflavored, for the sensitive palates of pregnant women
Provides mood and nerve support for mothers*
Supports brain and visual function in developing babies
Smaller soft gels are easier to swallow (500 mg)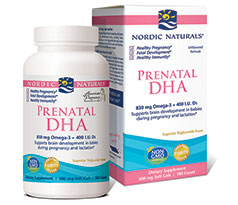 I have been using both products for two weeks now and I can say that they are worlds above my other high quality fish oil supplement. I feel much better knowing that these supplements are pure and uncontaminated by heavy metals. Also as it provides a high dose of the omega's I know I'm not just pouring money into something that really isn't absorb able or low in the actual nutrients I'm paying for. I will be buying
Nordic Naturals
in the future! I would recommend these to anyone looking for the highest quality Omega supplements.
Connect With Nordic Naturals
The Giveaway!
The Thrifty Housewife was not compensated for this post, I did receive a sample product(s) for the purposes of review. This did not influence my review or my opinions. My views are 100% my own. This giveaway is not affiliated with facebook, pinterest, twitter, or any other social media website. The winner will be chosen through the rafflecopter form which uses Random.org. All entries are optional. Winner will be notified by email within 48 hours of contest end. Winner has 24 hours to respond to the email. Failure to respond will result in a new winner being chosen. Open to US only. 
. Regardless, I only recommend products or services I use personally and believe will be good for my readers.